DJ des Monats November ist DJ Mister Mola.
BOX: Wann hast du als DJ angefangen und was hat dich dazu bewegt? When did you start as a DJ and what motivates you?
Mister Mola: I started as DJ in 1998 as hobby djing but last 10 years more as professional DJ. My motivation is having so much fans that give me the feeling why I love my job!
BOX: Welchen Musikstil legst du auf? What style of music you put on?
Mister Mola: I play every kind with progressive influences from vocal to tech to darker style … depending of the moment. The right music on the right moment!
BOX: Welcher Track rettet jede Party? Which track saves every party?
Mister Mola: I have not a specific track to save the party … I guess I don´t need a track to safe the party… the set I play is already saving the night I guess … hope so … 🙂
BOX: Welcher Track killt jede Party? Which track kills every party?
Mister Mola: All comercial mainstream for me is killing the night.
BOX: Welches sind deine Lieblingsclubs, um auszugehen? What are your favorite clubs to go out?
Mister Mola: Love Berghain in Berlin, Fabrik in Madrid, Fuse in Brussels, Bootshaus in Cologne and also like the KitKat Club in Berlin.
BOX: Welches war dein beruflich größtes Party-Highlight bisher? What was your biggest professional party highlight so far?
Mister Mola: Playin in Macumba Space of Sound of Madrid and also Cavo Paradiso in Mykonos was kind a magic.
BOX: Hast du selber Lieblings-DJs? Did you have favorite DJs for yourself?
Mister Mola: I like Pagano and his music a lot! He's most of the time very good! And also like Ben Coda his music also very much!
BOX: Wo kann man dich demnächst beim Auflegen erleben? Where we can see you next?
Mister Mola: Playin at La Demence in Brussels , Gorilla in Milano, Kinky Men @ e-Feld Köln, Revolver Party in Berllin.
BOX: Was magst du gar nicht, während du auflegst? What do you do not like, while you are working at the stage?
Mister Mola: I don´t like when there is an act and that they ask to put their track on … it cuts the flow of my music and is really not nice.
BOX: Wo würdest du gerne mal auflegen? Is there any party where would you like to play?
Mister Mola: I played already on places I wanted to play!
BOX: Gibt es irgendwas, was du den Lesern noch gerne mitteilen möchtest? Is there anything what you want to share with our readers?
Mister Mola: I just want to thanks everyone who's supporting me all the time and giving me all the energy and the feeling why I love my job so much!! I love them a lot!!!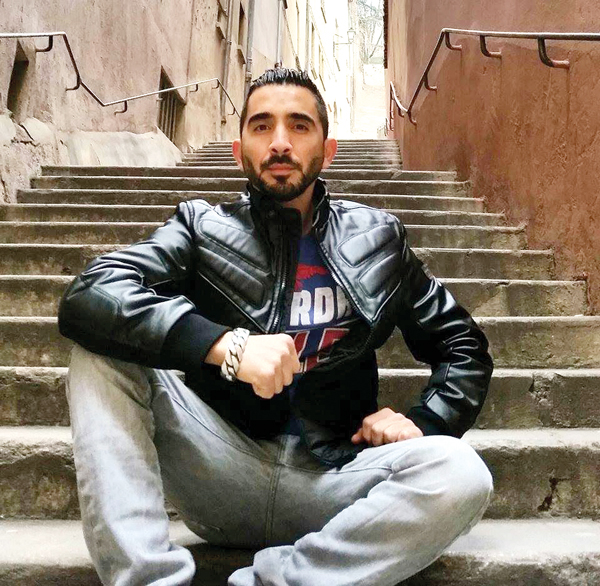 Name: Mola Mesut
Alter / Age: 37 years
Geburtsort / Birthplace: Ghent
Wohnort / Place of living: Linne close to Roermond